is a virtual Exhibitions and Conference space. It brings together Government to Government (G2G), Business to Business (B2B) and Business to Consumer (B2C) opportunities on a common platform.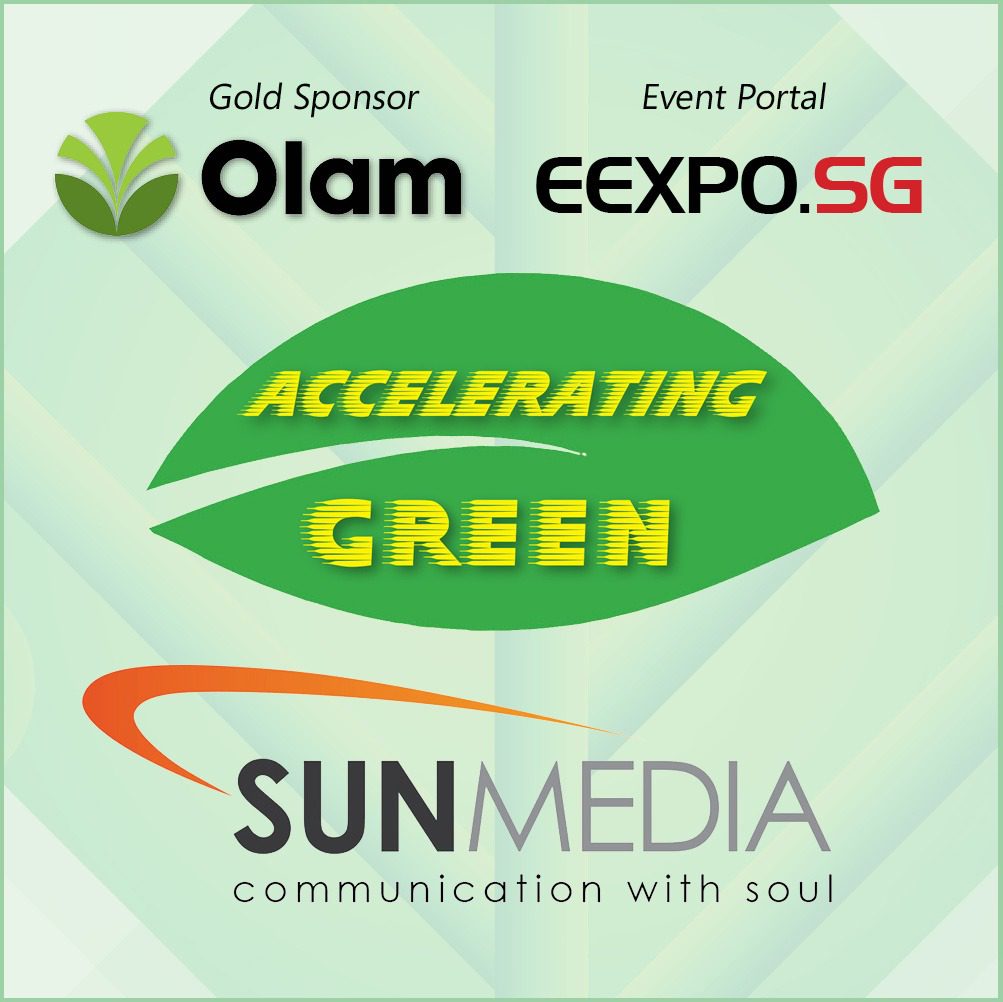 Accelerating Green is Urgent.
The following panels will feature Out-of-the-Box ideas that are creating new avenues of scientific research and collaboration. 
Global Sustainability Issues and Eco Wakening in Asia
Global Supply Chain & Sustainable Food – Benchmarks, Collaborations and Sharing
Circular Economy in Practice & Thinking Out-of-the-Box
Date of Event:
29th July 2021 (Thursday)
3pm to 6.30pm SGT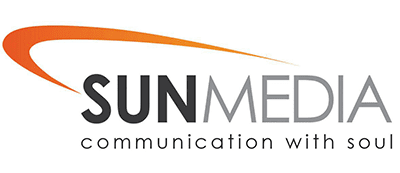 Contacts
To find out more about attending, participating or joining as a sponsor in this virtual conference.
nomita@sunmediaonline.com
For the latest updates on the Accelerating Green e-conference and news on Sustainability receive our free  e-newsletter.
edit@sunmediaonline.com
Action towards Sustainability, Climate Change and Global Warming is everyone's responsibility.
The first step is taking stock. So what are the countries doing in terms of Policy and implementation. What are those who started early doing and what can the others who have just started on the Sustainability journey, learn from them and Accelerating Green together.
On 29th july Thursday in continuation with conversations towards action taken during Cliemat Action Week (12th – 18th July 2021). At Accelerating Green we bring together ambassadors from various countries and leading Singapore companies who will speak on where they are in their journey which includes:
– Overview of Policies towards Climate Change, Energy, Water, Food
– Low-Carbon Emissions and Renewable Energy
– Steps towards Circular Economy and action for collaboration between these countries and Singapore.
Proceedings from the above event will appear in a Special Edition of IN Diplomacy magazine, which features:
Country Sustainability Reports
Full eConference Coverage n Green
Sustainability Features and Special Messages,
Sponsorship, Advertising and Advertorial Opportunity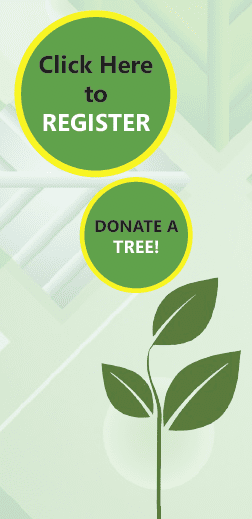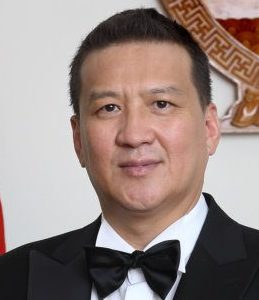 H.E. LKHAGVADORJ TUMUR
Dean of the Diplomatic & Consular Corps and Ambassador of Mongolia to Singapore
Launch by the head of the foreign diplomatic community in Singapore, the Dean and Ambassador of Mongolia H.E. Lkhagvadorj Tumur, of the ACCELERATING GREEN series of webinars related to Sustainability. This issue crosses all borders and need borderless collective efforts to address. Sharing is learning and the world need to accelerate the pace of cooperation.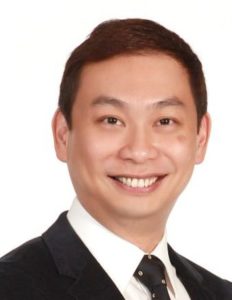 HON. DOUGLAS FOO
President of the Singapore Manufacturers' Federation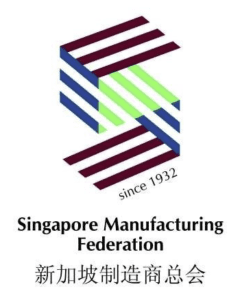 The Singapore Manuacturing Federation (SMF) supports and have active programmes to help drive Sustainability for Singapore manufacturers. It is no longer 'nice to have' but now 'must have' part of their business plans. This year SMF launched a major initiative on packaging waste management and SMF President will talk on Integrating Industry and Business for Sustainable Action. 
BIO: The Hon. Mr Douglas Foo is the President of Singapore Manufacturing Federation and Vice Chairman of Singapore Business Federation as well as Vice President of Singapore National Employers' Federation. He is also one of Singapore's three Appointed Representatives to represent Singapore on the ASEAN Business Advisory Council. He was appointed as Nominated Member of Parliament of Singapore from 2018 to 2020. In March 2019, he was appointed as Singapore's Non Resident High Commissioner to Tanzania. He has served and contributed to many Government, non-profitable organizations, NGOs and is active in public service that covers unions, trade associations, hospitals, community and social services, business organizations, and numerous other institutions. 
An Eisenhower Fellow, Mr Foo is the Chairman and Founder of Sakae Holdings Limited, a public-listed company.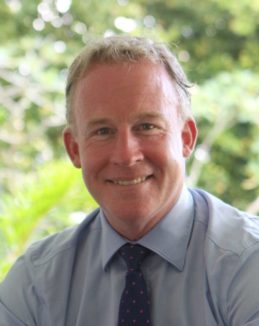 H.E. THE HON. WILL HODGMAN
High Commissioner of Australia to Singapore
This year saw Australia and Singapore expanding cooperation in emerging areas such as low emissions solutions and the launch of sustainable efforts in joint R&D with Singapore to develop low emission technologies powered by renewable energy, including green hydrogen. In June, Prime Minister Scott Morrison and Prime Minister Lee Hsien Loong announced that Australia and Singapore would pursue a Green Economy Agreement to facilitate trade and investment in environmentally sustainable goods and services, strengthen environmental governance and our capacity to address climate change
BIO: Before his accreditation to Singapore, Australia's High Commissioner to Singapore, H.E. The Hon Will Hodgman, was most recently the Inaugural Chair of the Australian Business Growth Fund. He was also the Premier of the Australian state of Tasmania from 2014 to 2020. High Commissioner Hodgman has held various Ministerial positions in the Tasmania Parliament, including Attorney-General, Justice, Tourism, Hospitality and Events, Trade, Prevention of Family Violence, Advanced Manufacturing and Defence Industries, Parks, Heritage, Sport and Recreation, the Arts and Aboriginal Affairs.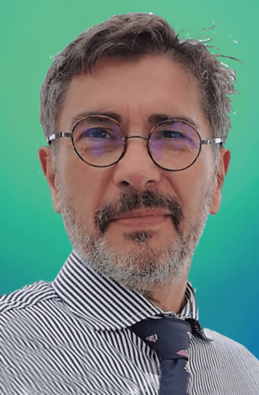 H.E. IGNACIO CONCHA
Ambassador of Chile to Singapore
Ambassador Concha is spearheading efforts to collaborate with Singapore on developing Chile's potential for the production of Green Hydrogen.
BIO: The Ambassador of Chile to Singapore was previously the Consul General of Chile in Shanghai, China from 2017 to 2020. He graduated from the Diplomatic School of Spain and the Diplomatic Academy of Chile. He holds a Bachelor's Degree in Political Science from Universidad Rafael Landivar (Guatemala). A career diplomat, Ambassador Concha has served in the Embassies of Chile in Argentina, Costa Rica, Guatemala, Spain and Venezuela, and the Permanent Mission of Chile to the United Nations (New York). Concha also served as Consul General of Chile in New York, Melbourne, Sydney and Gothenburg.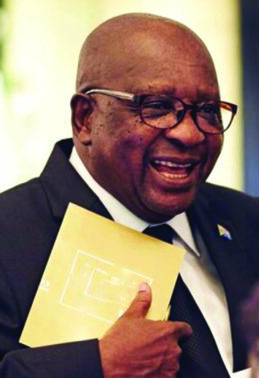 H.E. MODISE CASALIS MOKITLANE
High Commissioner of South Africa to Singapore
The High Commissioner of South Africa, H.E. Modise Casalis Mokitlane, is also the Dean of the African Group in Singapore. South Africa will reflect on what are the challenges and opportunities facing the continent of Africa when it comes to
implementing Sustainability policies and practices.
Prior to his appointment here, the High Commissioner of The Republic of South Africa to Singapore H.E. Modise Casalis Mokitlane served as a Member of the National Assembly of South Africa from 1994 to 1995. He subsequently served as a Member of the Executive Council holding various portfolios in South Africa's Free State Province from 1999 to 2009. H.E. Mokitlane also held the position of Chief Whip of the ruling African National Congress (ANC) in the Free State Provincial Legislature. In 2009, Mr Mokitlane became the Leader of the Official Opposition in the Free State Provincial Legislature before re-joining the ANC in 2014.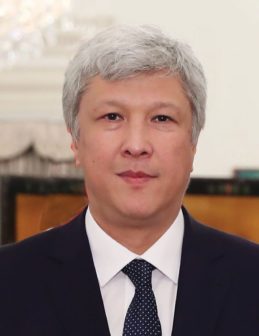 H.E. KAKHRAMON SHAKIROV
Ambassador of Uzbekistan to Singapore
Uzbekistan is committed to implementing the UN Sustainable Development Goals (SDG) 2030 and have implemented 125 targets and established a Coordination Council to implement the SDG roadmap. This coincided with largescale reforms taking place in the country so that the SDGs are integrated into national and regional development strategies and programmes.
BIO: Ambassador of Uzbekistan, H.E. Kakhramon Shakirov, previously held the position of Chief of the Executive Office at the State Committee for Investments of the Republic of Uzbekistan. He has also served in the Ministry of Foreign Affairs (Far East and Pacific Ocean Department), as Counsellor for Trade and Economic Issues at the Republic of Uzbekistan's Embassies in Japan and Charge d'Affaires in Indonesia and as a Division Chief of the Cabinet of Ministries of the Republic of Uzbekistan.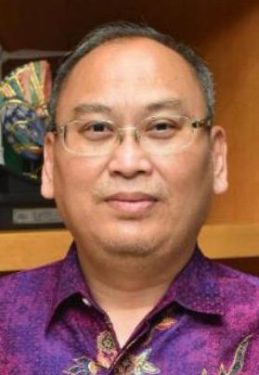 CHRISNAWAN ANDITYA, S.T.,M.T.
Director for Various Renewable Energy, Ministry of Energy and Mineral Resources, Indonesia
President of Indonesia Joko Widodo is particularly interested with the question of the green economy and what opportunities the green economy has for Indonesia with access to hydropower, wind, geothermal, solar panels and the economics of renewable energy. The Director for Various Renewable Energy from Indonesia's Ministry of Energy and Mineral Resources provides unique insights from the standpoint of Southeast Asia's largest economy. Where is Indonesia today in the implementation of Sustainability rules and regulations as well as where is it focussing today as far as alternative energy sources are concerned? How much is sustainability issues are in the forefront of the Indonesian Government's policies. These are just some of the questions that will be answered.
BIO: Previously Director Chrisnawan was Head of Research and Development Centre for Electricity Agency at Indonesia's Research and Development of Energy and Mineral Resources.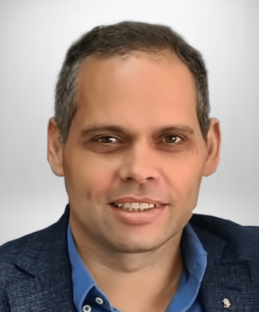 AARON OLIVERA
Founder & CEO of EARTH 300
The founder of EARTH 300 – a futuristic looking research vessel devoted to finding and promoting solutions on problems related to sustainability. It is going to be powered by a new type of maritime nuclear energy. An entrepreneur all his life, he has experienced working in a myriad of industries; from training and development, to publishing, hospitality, retail and yachting. In 2015 Aaron learnt about the urgency and the gravity of the state of our planet and now dedicates himself exclusively to its preservation.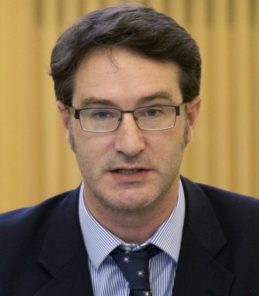 CHRISTOPHER STEWART
Global Head of Corporate Responsibility and Sustainability, Olam
Dr Christopher Stewart heads the Corporate Responsibility & Sustainability function for Olam International, a leading food and agri-business supplying food, ingredients, feed and fibre to 17,300 customers worldwide. Olam's value chain spans over 60 countries and includes farming, a direct and indirect sourcing network of an estimated five million farmers, the vast majority of which are smallholders in developing countries. Olam operates extensive processing, distribution and trading operations across around 47 products, and is organised in two operating groups – Olam Food Ingredients (OFI) and Olam Global Agri (OGA), both held by the parent Olam International Limited (OIL). Christopher joined Olam in 2013 to oversee the design and sustainable management of Olam's palm and rubber plantations in Gabon. Since 2016 he leads Olam's drive to translate its core Purpose, Reimagining Global Agriculture and Food Systems, into sustainable business strategies and implementation pathways, including the development of AtSource, Olam's flagship B2B sustainable product offering.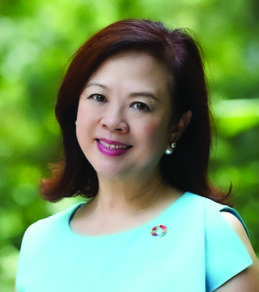 ESTHER AN
Chief Sustainability Officer, City Developments Limited (CDL)
An active advocate for green building and sustainability for over two decades, Esther has been instrumental in establishing CDL's leadership in sustainability. It is ranked top real estate company on the 2021 Global 100 Most Sustainable Corporations in the World and is the first CDP A-List company for both climate strategy and water security in SE Asia and Hong Kong. Key ESG initiatives she has spearheaded include publishing the first sustainability report in Singapore in 2008; issuing the first green bond by a Singaporean company in 2017 and building an integrated reporting framework since 2015. A forerunner in embracing the UN SDGs, Esther was conferred 2018 SDG Pioneer for Green Infrastructure and A Low Carbon Economy by the UN Global Compact.
She is also a signatory for the UNGC Caring for Climate network and a council member of the UN ESCAP Sustainable Business Network. She sits on the boards or advisory platforms of several organisations, including Global Reporting Initiative, GRESB Asian Real Estate Benchmark Committee, and UNEP FI Real Estate Work Group. She chairs the Asia Pacific Real Estate Association's Sustainability and ESG Committee; Co-Chairs the Urban Land Institute Singapore's Sustainability Product Council. She is the Vice-Chairperson of the World Green Building Council Corporate Advisory Board and the Singapore Institute of Directors' ESG Committee.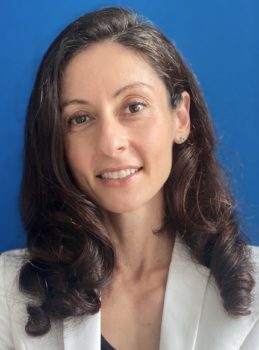 LAUREN SORKIN
Executive Director, Resilient Cities Network
As Executive Director of the Resilient Cities Network, Lauren Sorkin leads global efforts to strengthen the ability of 96 cities in over 40 countries to deal with complex challenges. Lauren serves as an advisor and spokesperson on urban resilience, women's leadership sustainable finance, climate risk, and urbanization trends. She is on the Advisory Board of Food Tank, the Singapore Sustainability Summit, Natural Capital and Smart Cities World Editorial Advisory Board. While at the Asian Development Bank, Lauren led the Bank's first climate change investment plan, before mainstreaming climate risks and opportunities for Vietnam's US$7 billion portfolio. At USAID, she implemented clean energy, climate change and conservation projects in Asia, Africa and South America.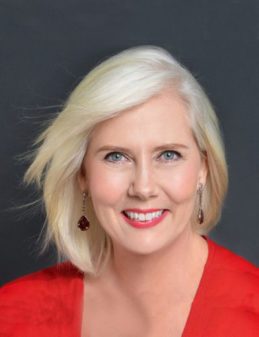 JOANNE FLINN
Strategic Sustainability Specialist
Labelled 'the Strategic Sustainability Specialist' by her clients, Joanne solves critical challenges C Suite challenges through integrating environment and sustainability into organisations and results. She facilitates strategy alignment to profit and sustainability goals, advises boards on green governance and enables necessary mindset shifts required for a sustainable future. Joanne lectures on governance and ethics at CPA Australia and co-founded the Change Leaders, a global professional community aligned with HE C Paris and Saïd Business School at the University of Oxford. Joanne accelerates benchmarking and compliance via her proprietary GreenSight Toolkit, designed to address the needs of environmentally conscious employees, boards and investors. Her next book Greensight ~ The new responsibility for every board member, named individual or investor is due out later this year.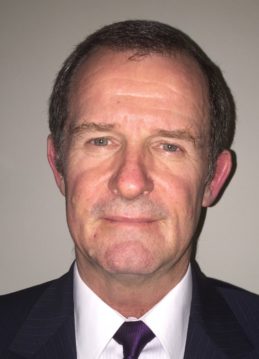 JOHANNES H. BURGER
Business Development Manager: UAEU / Africa Specialist
BIO: He is the Business Development Manager for Executive Education and Postgraduate Studies at the College of Business and Economics (CBE) of the UAE University. He is responsible for positioning the CBE as the preferred provider of high quality executive education in the UAE and the GCC region. He is a former Senior Lecturer in International Business at the Nanyang Business School in Singapore, and the founding Director of the NTU-SBF Centre for African Studies. He previously served as the Director of International Programmes at the University of Stellenbosch Business School (USB) in South Africa, where he also taught Strategic Management, General Management and Financial Analysis to MBA students and business executives.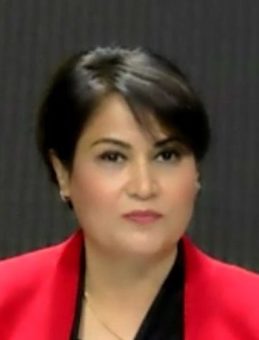 NOMITA DHAR
Publisher & Editor-in-Chief
Sustainability will grow and dominate the media landscape as it affects everyone and every country in the world. Keeping all informed with the latest news and developments as well as promoting cooperation and sharing information of this subject has led to Sun Media launching the ACCELERATING GREEN series of webinars and EEXPO.SG e-newsletter to always ask ourselves what else we can do to protect and preserve our environment.
BIO: Nomita Dhar is the Managing Director of Sun Media Pte and is the Publisher and Editor-in-Chief for its specialist publications, many for the foreign diplomatic missions in Singapore and includes IN Diplomacy magazine and most recently the EEXPO.SG eNewsletter. She is also the Founder of ON MOTI BASECAMP Six Steps to Success. Ms Nomita cut her teeth as a journalist covering the crime beat in an Indian daily Times of India newspaper before moving to Singapore in 1995. In the following year she established Sun Media Pte Ltd that covered Diplomacy, Foreign Policy, Trade and Investment News. She has a Masters in Journalism and Communication from the University of Pune and a Bachelors in English Literature.
When You Just Have to be There!
Virus or no Virus, the virtual reality is that your event must go on

We can help you organise, participate and attend conferences, exhibitions and MEET more people than ever on 
 Platform
E-Conferences
Host and participate in online conferences that can educate a diverse range of audiences
Online Exhibitions
Engage and meet groups of people through tables and booths
Virtual Meetups
Host meetings and networking sessions such as company meetings and product launches
E-Networking
Make meaningful connections with other like-minded individuals through our online platforms
Sourcing Products & Services
Locate different products and consumers for all users, from markets in different countries
Audience E-Engagment
Providing opportunities for interaction between speakers and delegates, to deepen the connection and understanding between all users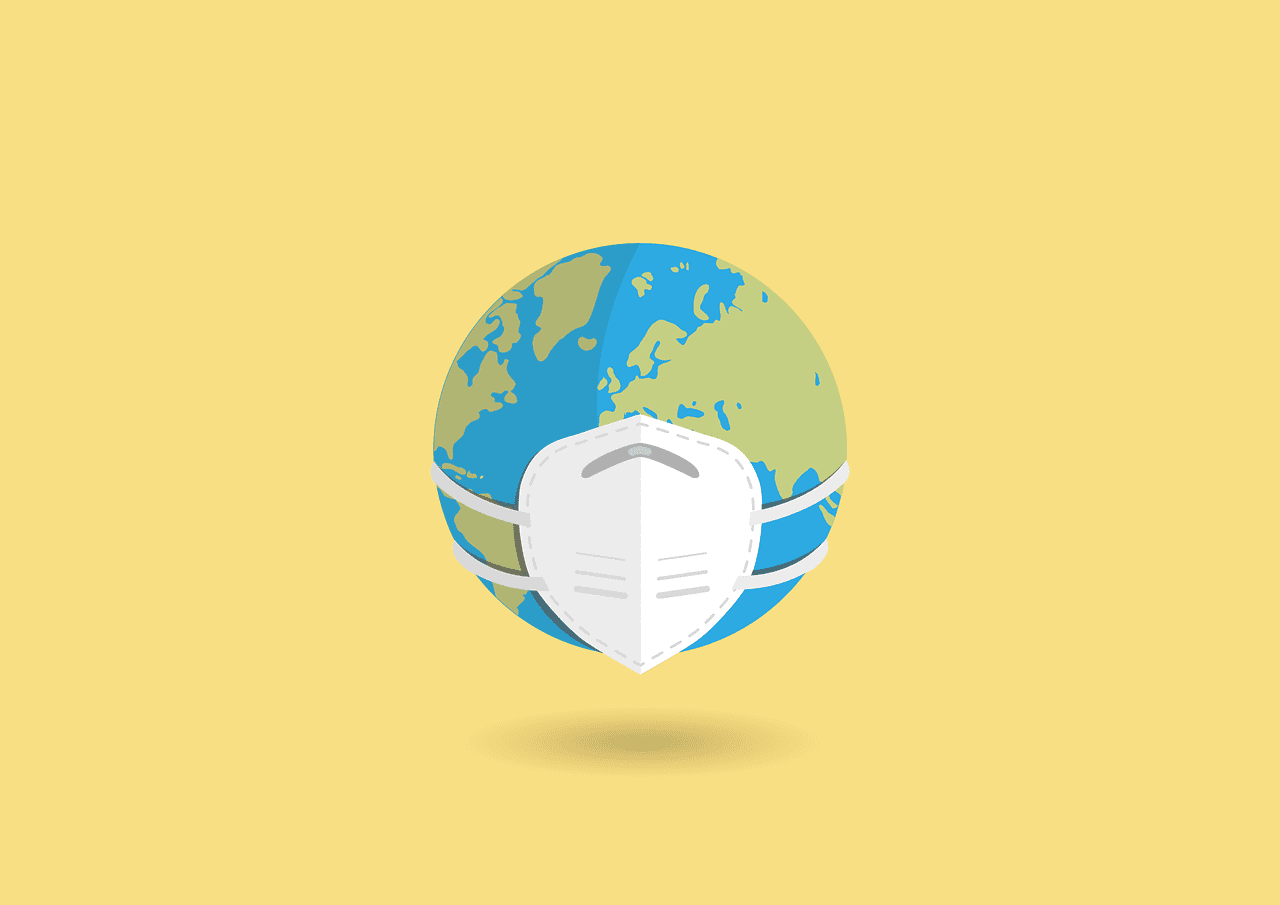 What to Expect/ Covid-19 Concerns
As a result of the unprecedented Covid-19 outbreak many companies have had to readjust and re-calibrate their expectations and goals, and we are no exception to the fact. 
Given that

 works predominantly on an online platform, most of our operations have not and will not be impacted too greatly. We intend to still promote and highlight different and unique markets in the world and expose them to the Singaporean market. 
That being said, there are still restrictions to what we can accomplish on a web-based platform, while also having to adhere to the social distancing measures in Singapore. Should you be interested in finding out more about the services we can provide, feel free to contact us any time at: info@eexpo.sg